The President of Breast Care International (BCI) has renewed her call for the Ministry of Gender, Children, and Social Protection to expand the Livelihood Empowerment Against Poverty (LEAP) programme to include underprivileged breast cancer patients in order to meet their health needs.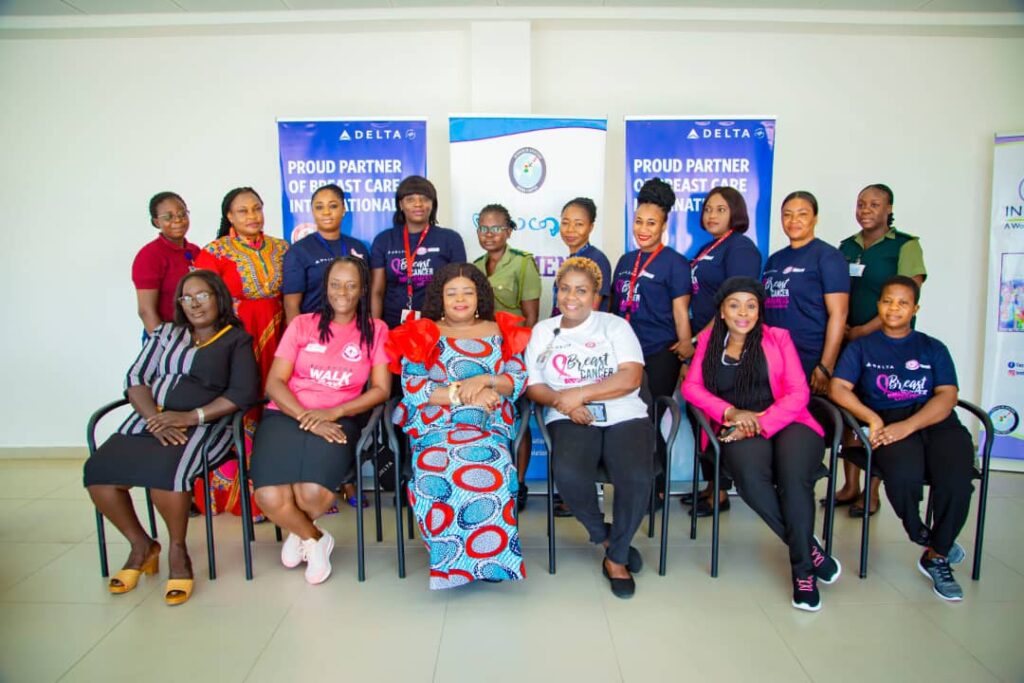 Dr. (Mrs.) Beatrice Wiafe-Addai made the appeal at a breast cancer awareness and screening programme held by Delta Airlines in collaboration with Breast Care International and Women in Aviation.
Many vulnerable breast cancer patients in Ghana struggle to pay their medical bills, transportation, and food, among other things, which can have a negative impact on their health or even lead to death.
For this reason, Dr. Wiafe-Addai made an impassioned plea to the Deputy Minister-designate for Gender, Children, and Social Protection, Francisca Oteng-Mensah, to take steps to include poor mothers in the programme.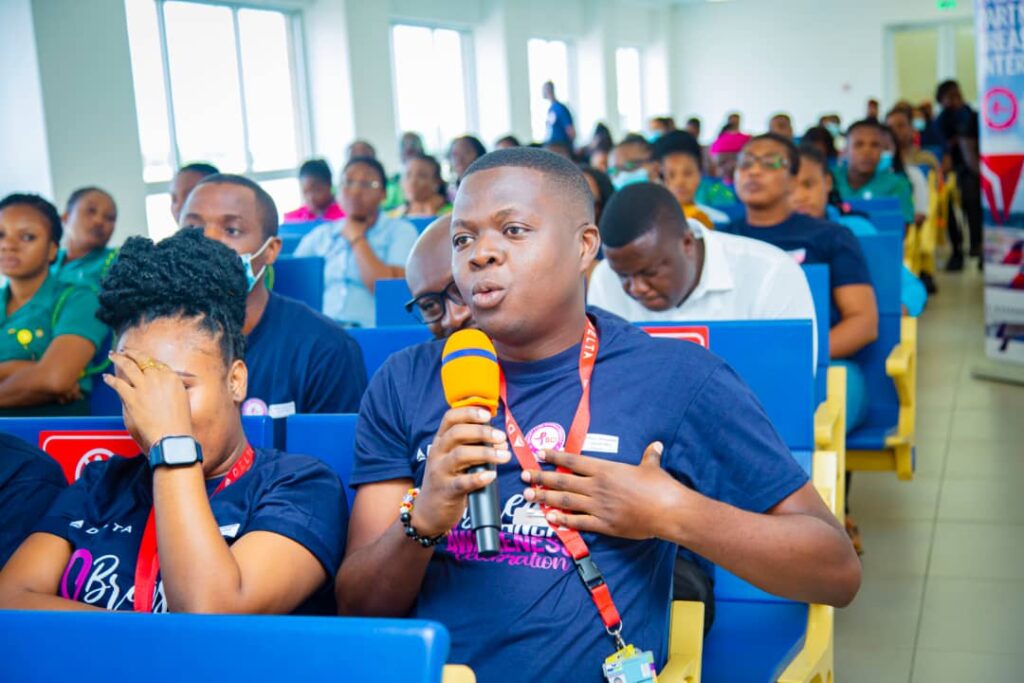 She stated that the minister should take the cause seriously and make it her legacy."It is time to enroll these vulnerable women in the LEAP programme because they are also poor during their treatment. If we provide assistance to the poor in Ghana, breast cancer patients who are poor should also benefit from it. This is doable; I just hope that she will leave this legacy behind during her lifetime "Dr. Wiafe-Addai said.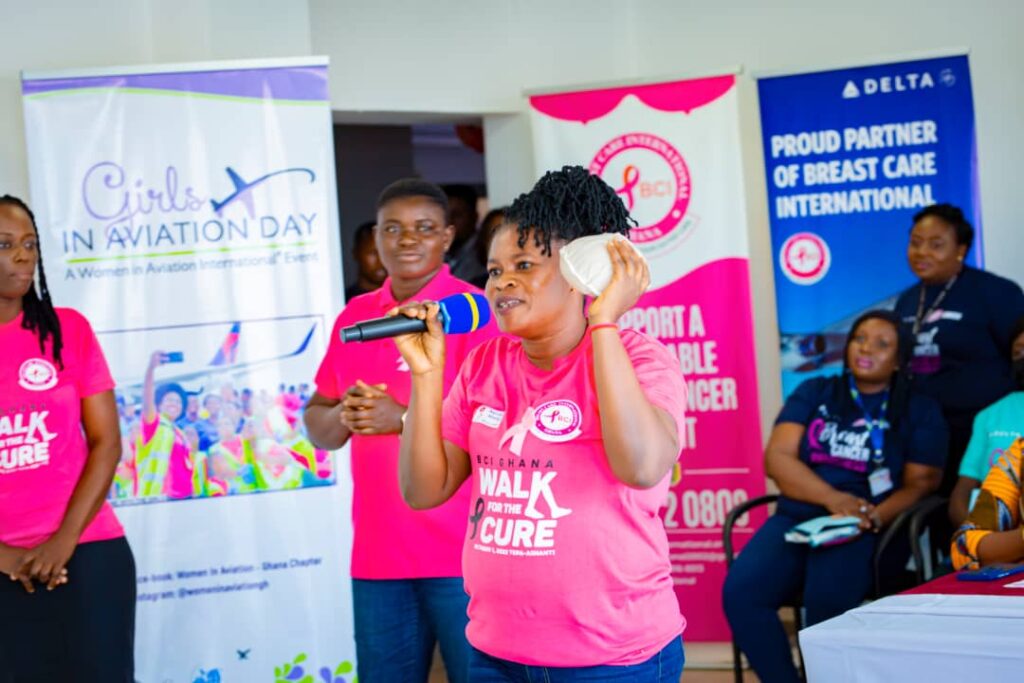 She also stated that while the minister's suggestion to enroll breast cancer patients in the NHIS initiative is commendable, enrolling them in the LEAP initiative is more efficient and practical.
While expressing concern about the country's breast cancer situation, Miss Oteng-Mensah, assured that the ministry would do everything possible to enroll breast cancer patients in the LEAP programme.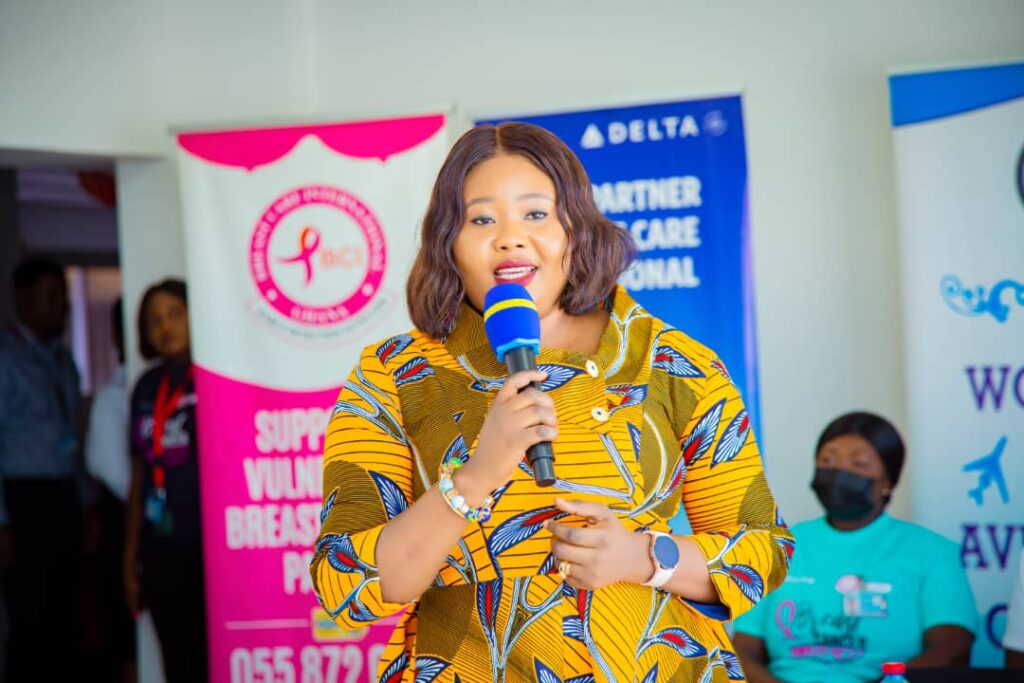 She urged the BCI to include the Women's Caucus in Parliament in order to broaden the conversation and ensure that the battle against breast cancer is won."In fact, I'm yet to go for my vetting, so there are a lot of things I can't commit to," she said. "But I'm giving you the assurance that with our last conversation on the LEAP, I'm sure very soon you will be hearing from us, so that we can start something on it and do a lot of Advocacy and even engage the Women Caucus in parliament, I'm sure they will be very glad to also add their voice in this."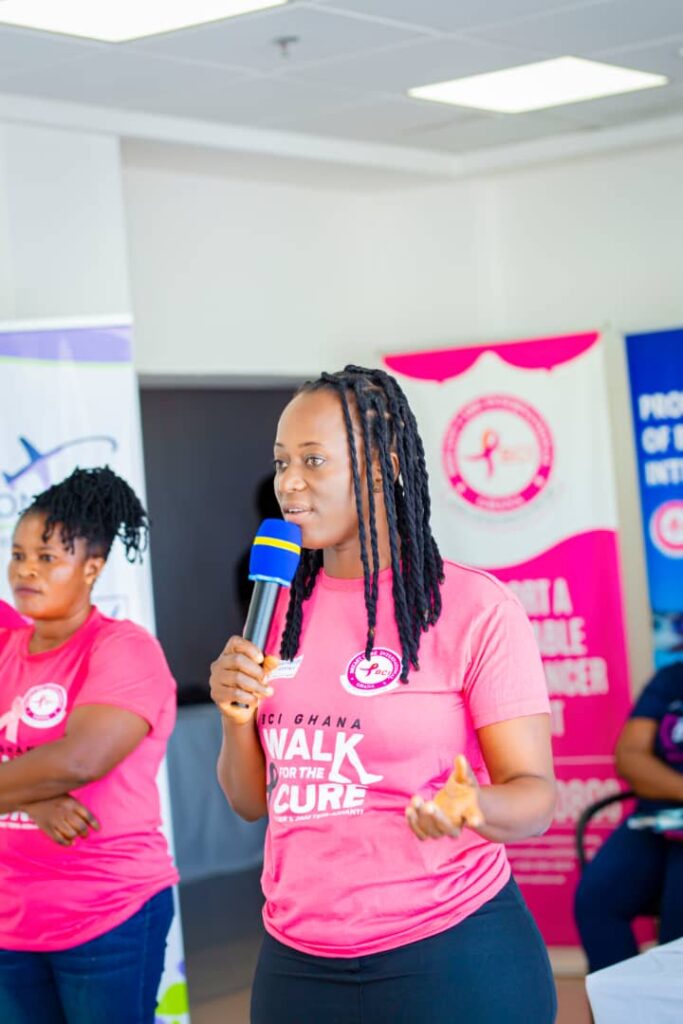 Delta Airlines Operations Service Manager, Mrs. Sarah Djabaki Annan, stated that in collaboration with the BCI, over 65,000 people have been screened over the years, with many suspected cases detected.
Delta, she said, has been supporting breast cancer awareness charities since 2005, raising over $24 million dollars and funding over 85 different research projects.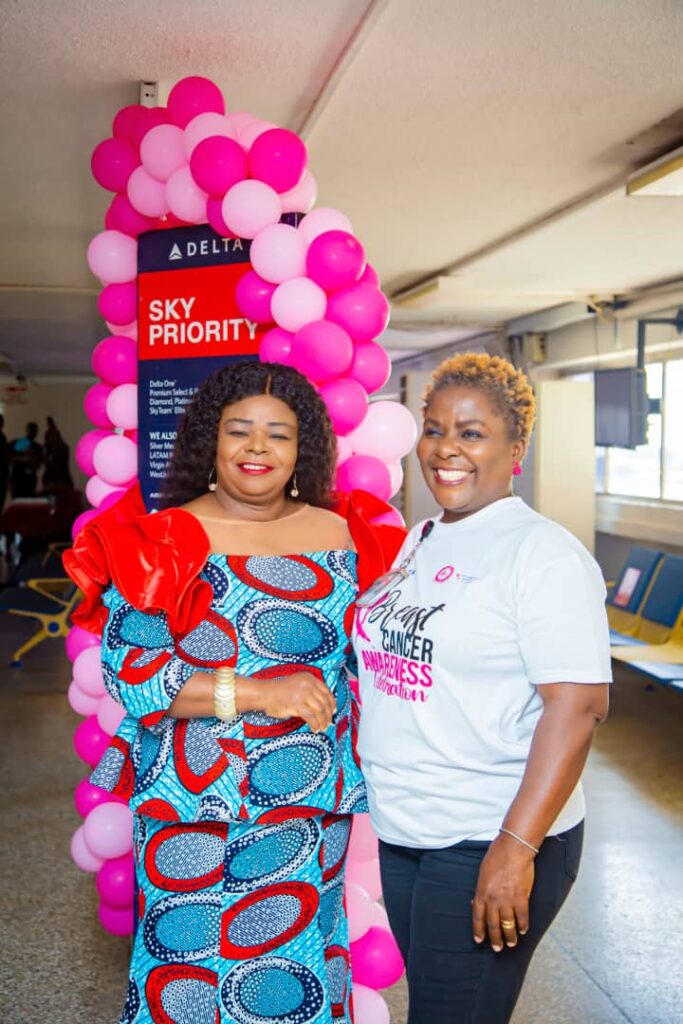 "We are thrilled to see so many of you today who are rallying together for this important cause. This renewed partnership with the BCI will enable more women and men throughout the country to receive free screenings, and I encourage you to spread the word to your friends and family," she said.