The president of Breast Care International (BCI), Dr. (Mrs) Beatrice Wiafe-Addai, has said prayer camps and spirituality have no place in providing a solution to the increasing number of breast cancer cases in Ghana. Instead, she wants a focus on science and early reporting of cases at health facilities. While not downplaying the importance of prayer, Dr. (Mrs.) Wiafe-Addai, said after breast cancer diagnosis, seeking help at an approved health facility for early treatment was the solution.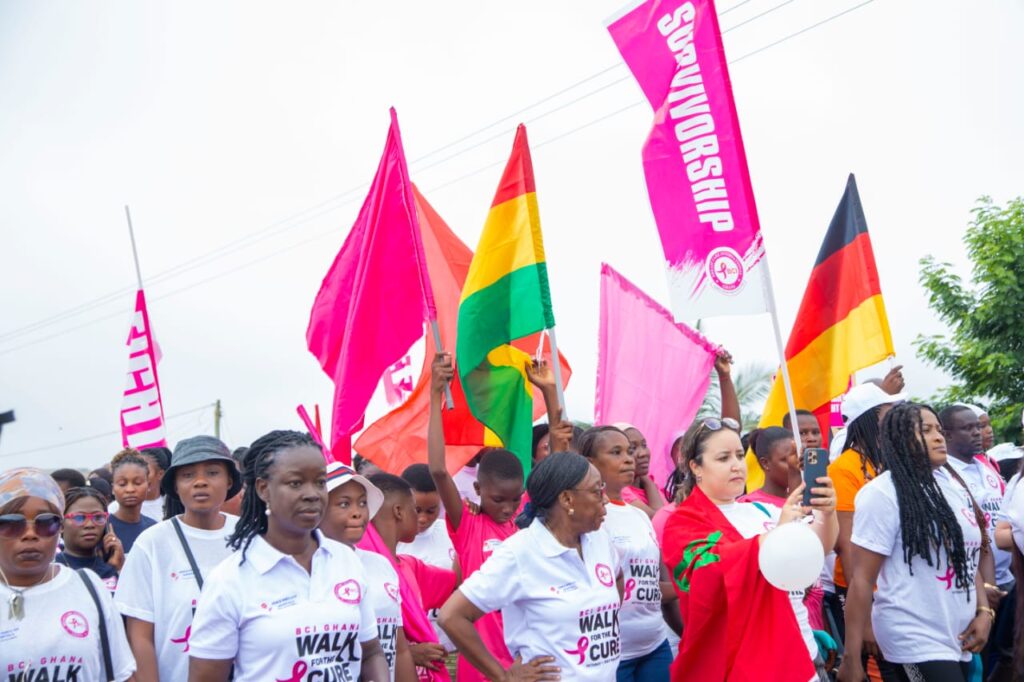 Currently, 4,600 Ghanaians are diagnosed of breast cancer each year out of which 2,000 are killed by the disease. "The increase in cases and mortality are due to the fact that people still believe that taking in herbal concoctions and visiting prayer camps will bring healing to them. "Breast cancer is not a result of a curse of witchcraft. There's a solution for it once to our seek early help at a health facility," Dr (Mrs) Wiafe-Addai, who is also the CEO of Peace and Love Hospital said at Tepa on Saturday.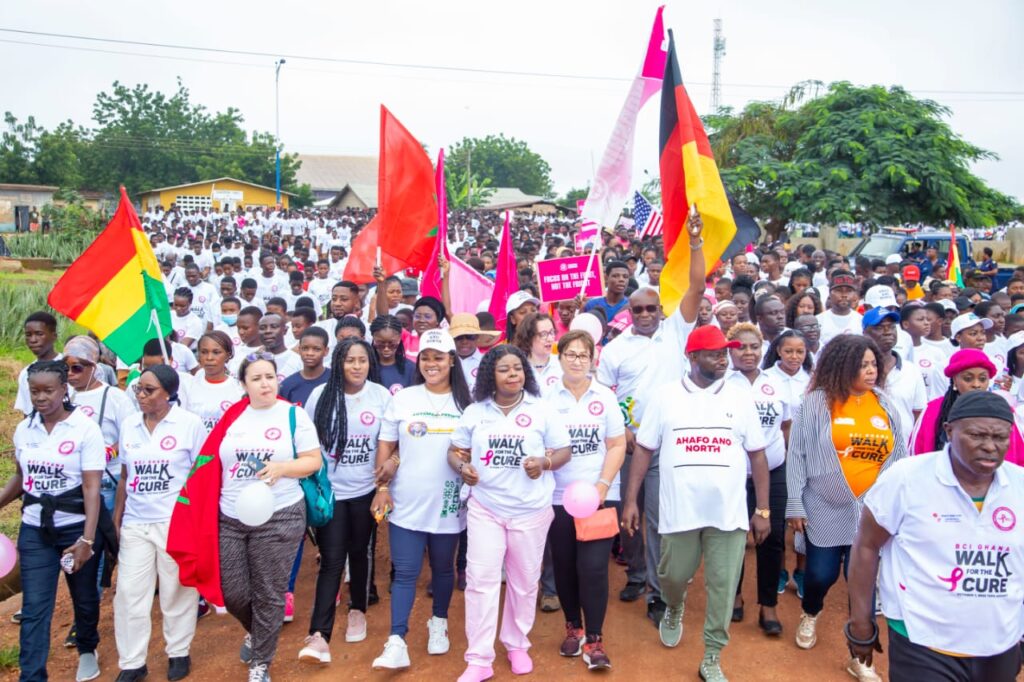 Occasion
She was speaking at the 10th annual national Breast Cancer Ghana Walk held at Tepa in the Ahafo Ano North district. It was under the theme: "Breast cancer won't rest, so why should we?" It was the first time the exercise, meant to educate people on the disease was being held outside a regional capital. Dr. (Mrs) Wiafe-Addai said Tepa was chosen because of the special role the chief of the traditional area, Nana Adusei Atwenewaa Ampem I, has played in the fight against the disease and also to honour him on his 60th birthday.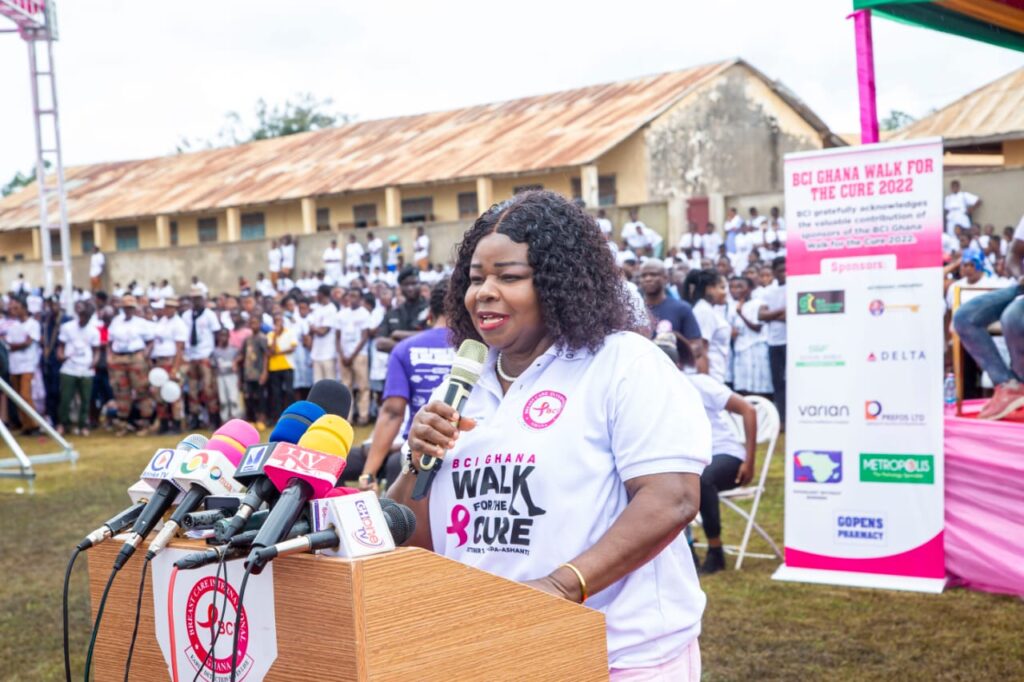 She said the disease does not only affect the breast but spreads to other parts of the body which if not taken care of, could lead to death. The president of Breast Care International seized the opportunity to take people through self-examination while organizing free screening for everyone.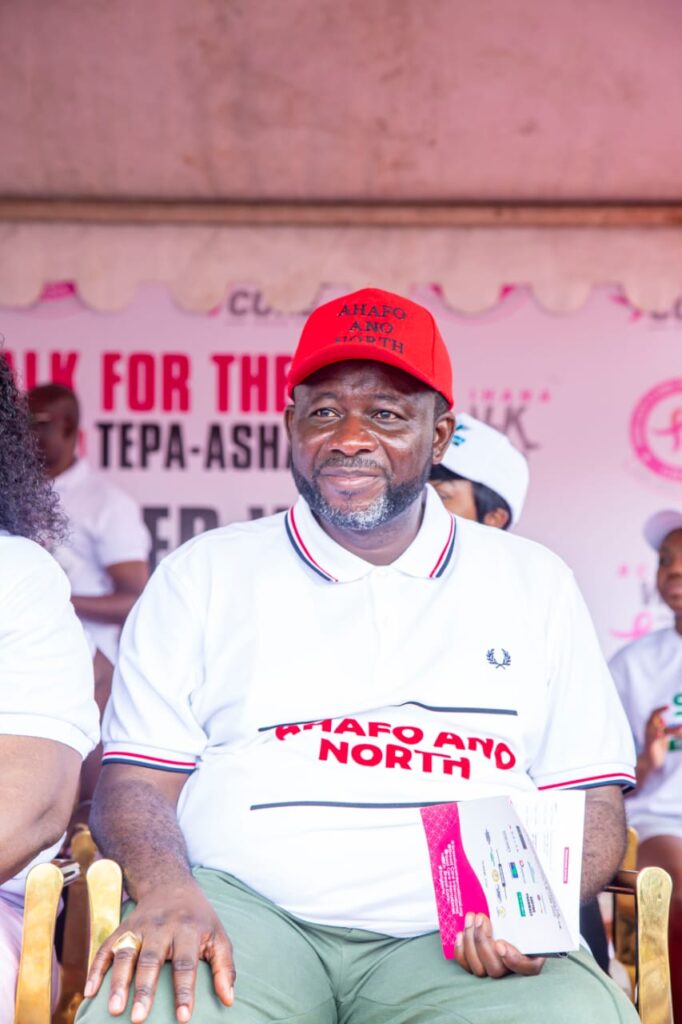 Attendance
People from all walks of life including music icons such as Rev. Obaapa Christy, Akosua Agyepong, ACP Kofi Sarpong and Patience Nyarko, joined in the walk and the durbar. The "celebrities" thrilled the fans with their scintillating renditions while Akosua Agyepong relived her dancing days on stage which was greeted with loud cheers.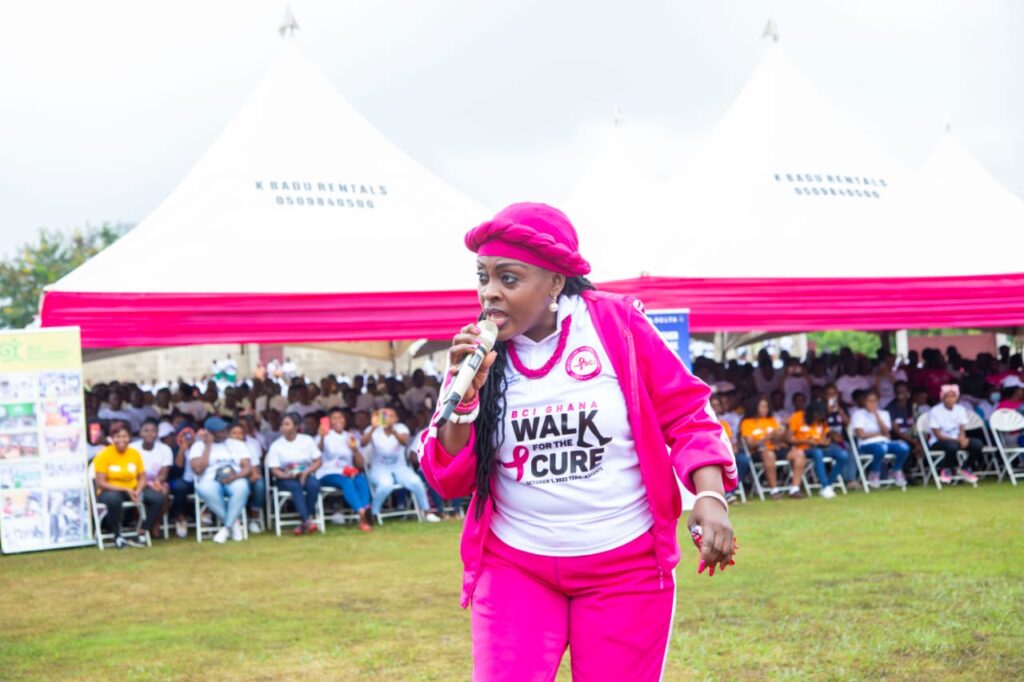 The chief of Tepa, Nana Adusei Atwenewaa Ampem I, urged men to help examine the breasts of their wives on regular basis through holding and "even sucking." He said the actual cause of the disease was still not known "but I can say that Satan has no hand in it and, therefore, we should stop spiritualizing it."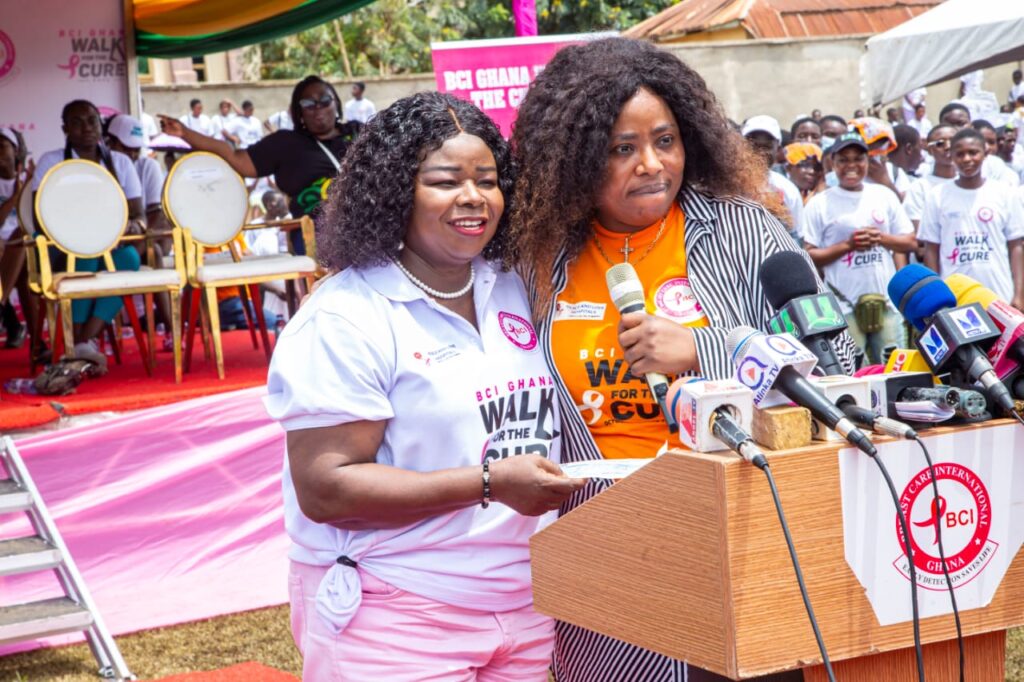 Nana Ampem I promised to offer a parcel of land to Breast care International for a breast cancer hospital to be established to cater for people in that part of the country. He said the facility could also serve as a research centre for the disease. The Municipal Chief Executive for Ahafo Ano North, Martina Appiah-Nyantakyi, called for more collaboration between the private sector and government to assist women with conditions because most of them shied away from hospitals due to lack of funds.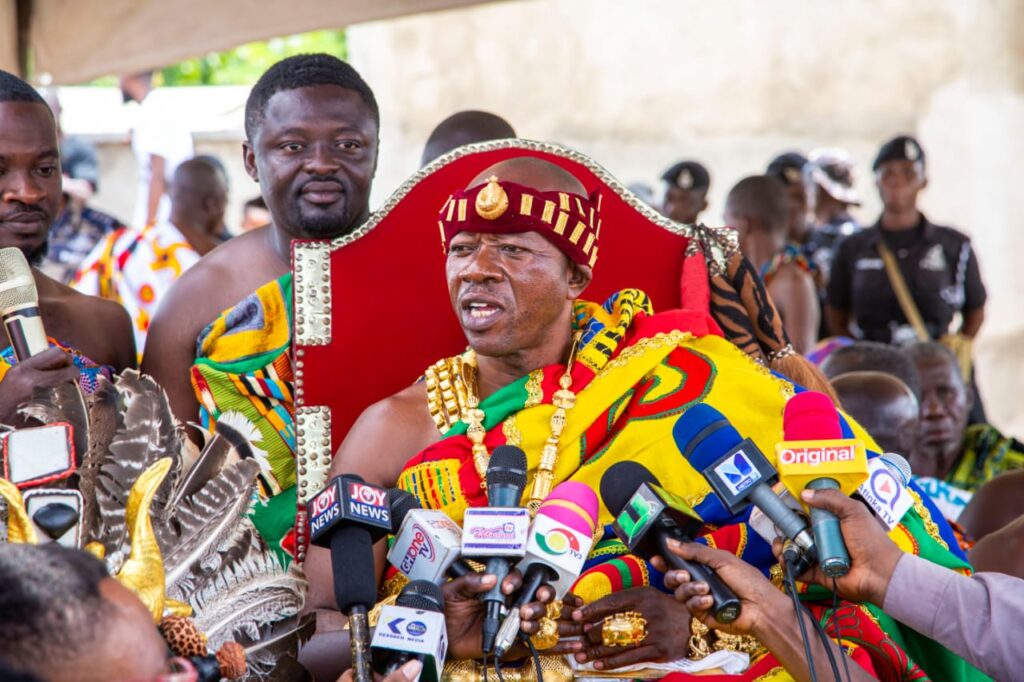 She promised to work closely with Breast Care International to take the fight to schools to help dispel myths associated with the disease. There were goodwill messages from some international bodies and some individuals who believe in the fight including the Moroccan ambassador to Ghana, Imane Ouaadil.