In the Low/Middle-Income Countries (LMICs), mortality from breast cancer is very high (approx. 50%) and this is because about 60-70% of patients report with late-stage disease.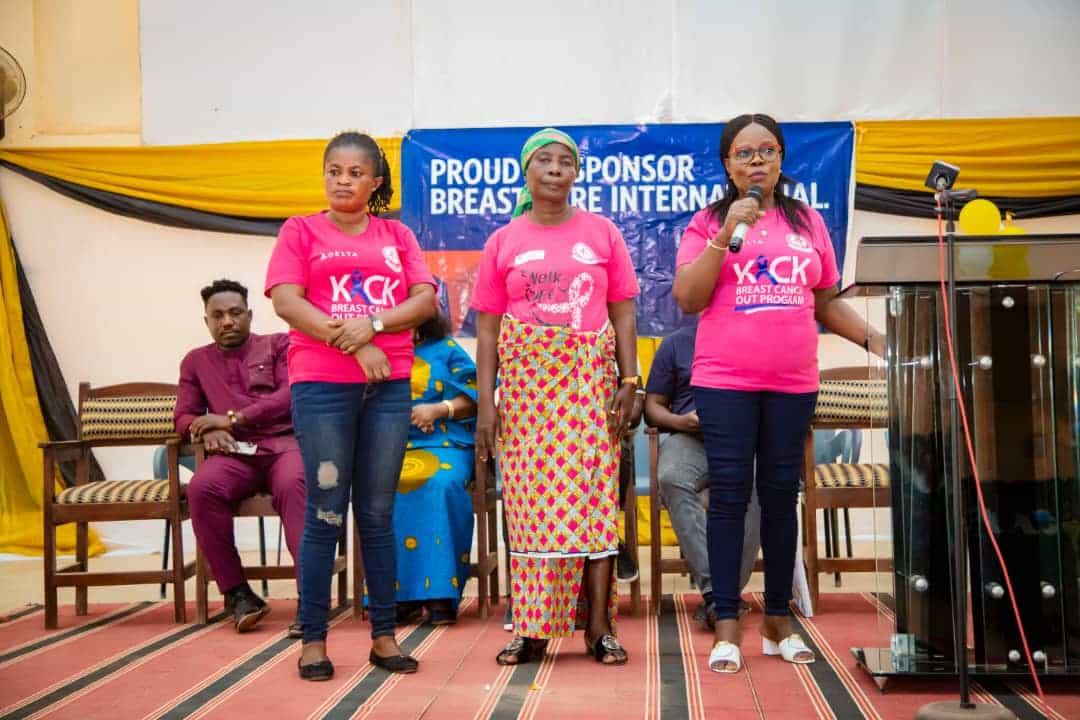 One of our greatest weapons in the fight against breast cancer in Ghana is education and awareness creation. Many women do not seek treatment either because they do not know how to recognize the early signs of breast cancer, or because of the stigma associated with the disease. Even more seek non-medical and faith-based treatment from traditional "healers", allowing their health to deteriorate beyond the point of medical intervention. This means that the vast majority of the women who die from Breast Cancer in Ghana, do so needlessly and prematurely.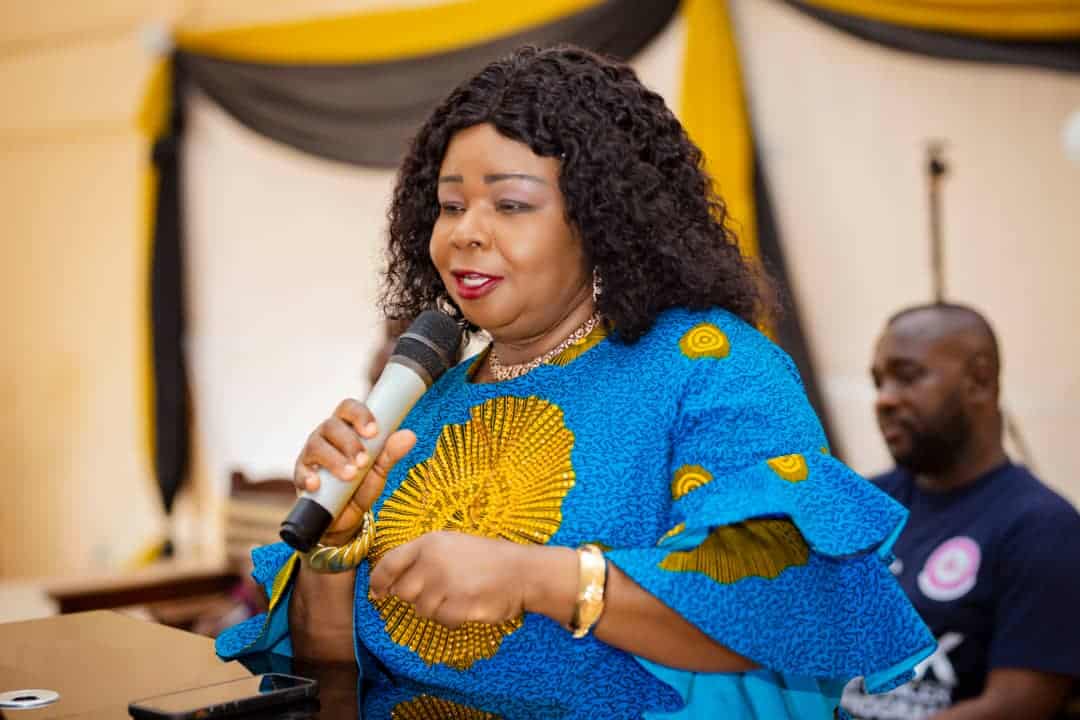 In order to increase the number of women educated and clinically screened in Ghana, Delta Air Lines and Breast Care International jointly initiated the KICK BREAST CANCER OUT project which is fully funded by Delta Air Lines. The purpose of the project is to organize free breast cancer education and clinical breast screening outreach programs for communities, churches, schools etc. The project helps Breast Care International organize programs (once every month) all over Ghana.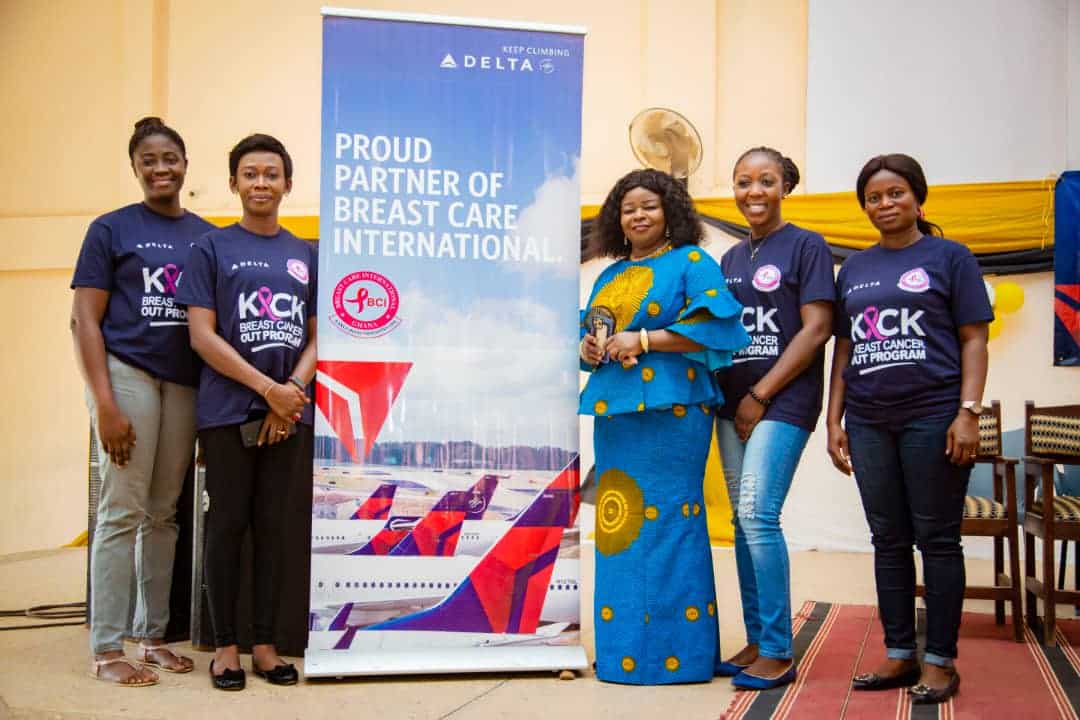 On Sunday January 29, 2023, over 800 people including students, tutors and non-teaching staff of Kwadaso SDA Nursing Training College (Barekese Campus) received education and clinical screening for breast cancer. The program was conducted free of charge as part of Delta Air Lines and BCI partnership program. The Kick Breast Cancer Out Program, started in the year 2016, is now a yearly sponsored breast cancer awareness program that plays a major role in our war on breast cancer.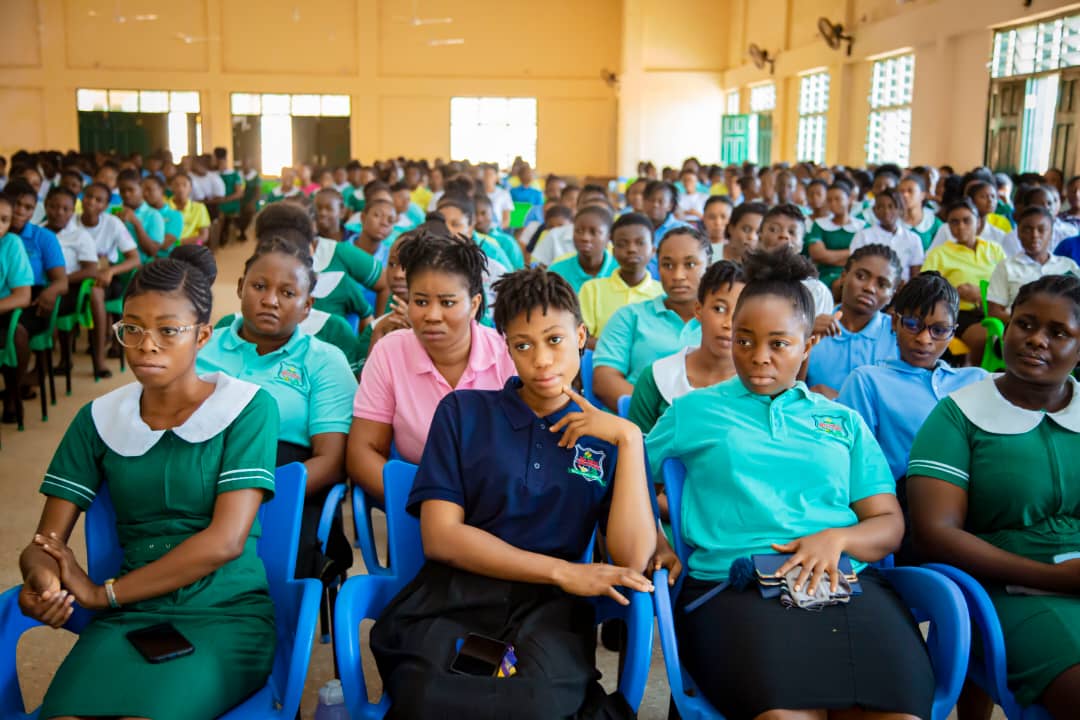 During an interview regarding the program, Dr. (Mrs.) Beatrice Wiafe Addai, the president and founder of Breast Care International and CEO of Peace and Love Hospitals talked about how vital it is to embark on programs such as this, to educate young and upcoming nurses on breast cancer (symptoms, breast self-examination, treatment etc.).
She stated that the sight of young ladies, even nurses, losing their lives to breast cancer is what spurs her on more than anything else. It is why Breast Care International refuses to leave a single stone unturned when it comes to breast cancer. "There's nothing more heartbreaking than seeing a young lady with late stage breast cancer. We can't afford to sit idly by, while the next generation is afflicted with a horrible disease that they simply don't know enough about." Dr Wiafe emphasized.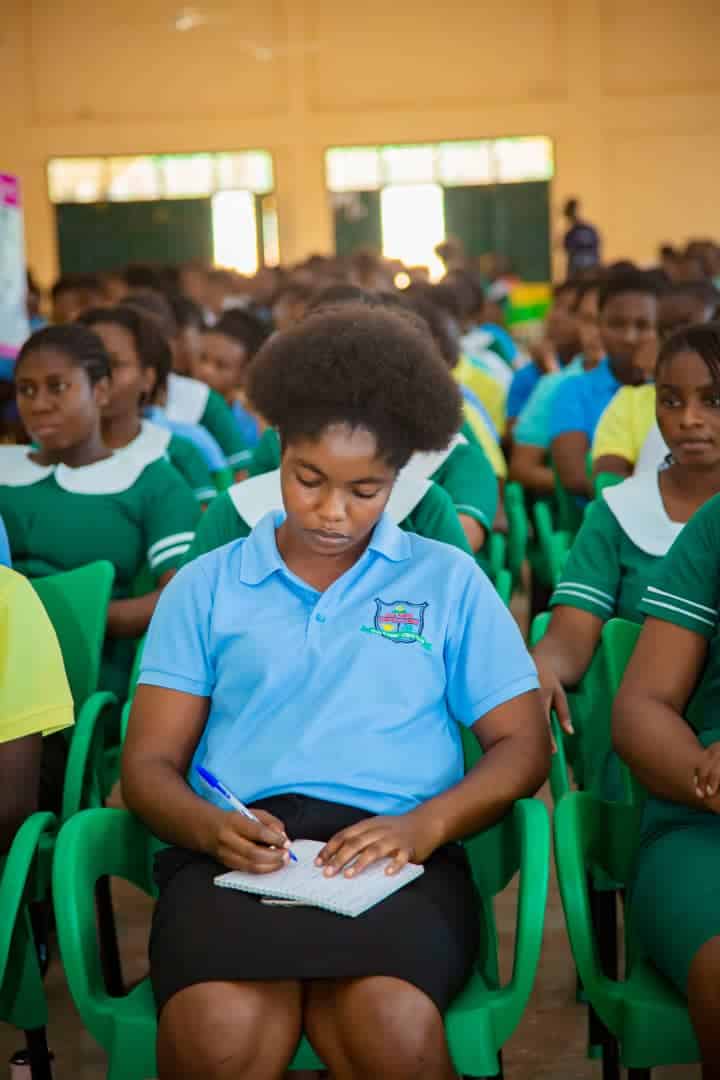 During the education, participants were taught how to perform their own Breast Self-Examination periodically. Three survivors of breast cancer led by the President of the Peace and Love Survivors Association (PALSA) shared stories about their individual experiences and challenges, starting from the day they were first diagnosed with the disease. Madam Monica, one of the survivors appealed to participants not to neglect breast cancer victims, but rather support them, emotionally, morally and even financially. She said that just knowing that they're not alone, gives newly diagnosed breast cancer patients the hope and confidence they need to fight and defeat breast cancer.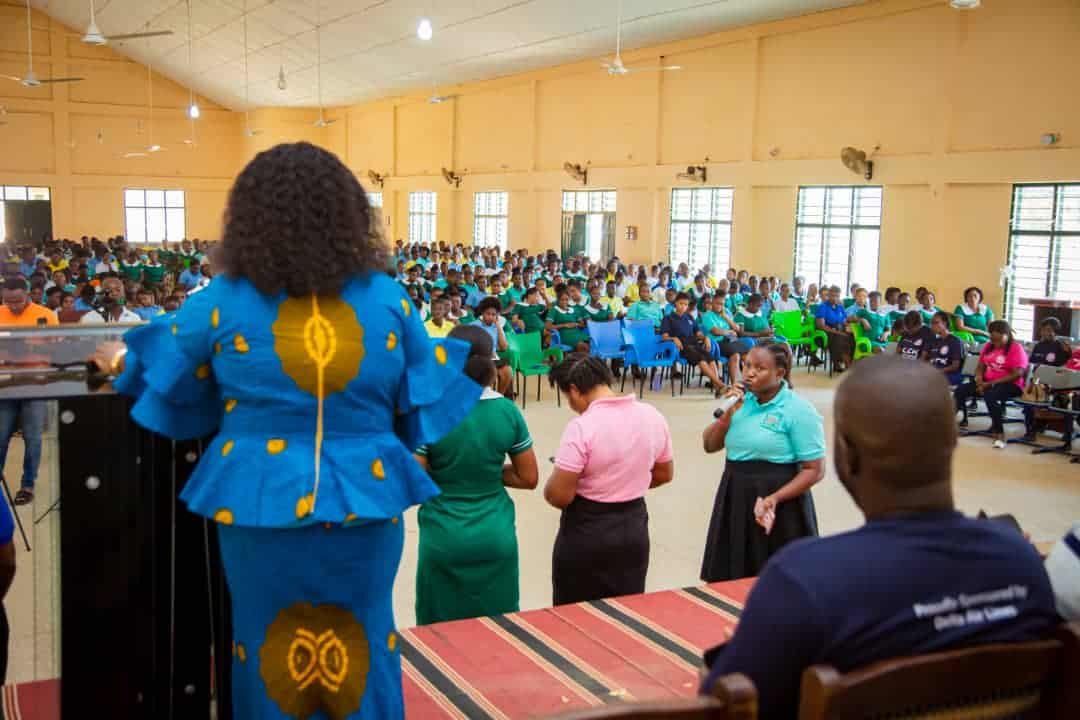 The participants demonstrated their attentiveness to the Dr. Wiafe's lecture by asking very relevant questions that had obviously been weighing quite heavily on their minds. They expressed their profound gratitude to the sponsor of the Kick Breast Cancer Out Program, Delta Air Lines, Dr. Wiafe Addai and her team for the kind gesture. "How can we thank the sponsor, Delta Air Lines, God bless the company so much so that you can always support this all-important project", said Mr. Daniel Atta Tuffour, Principal of the college.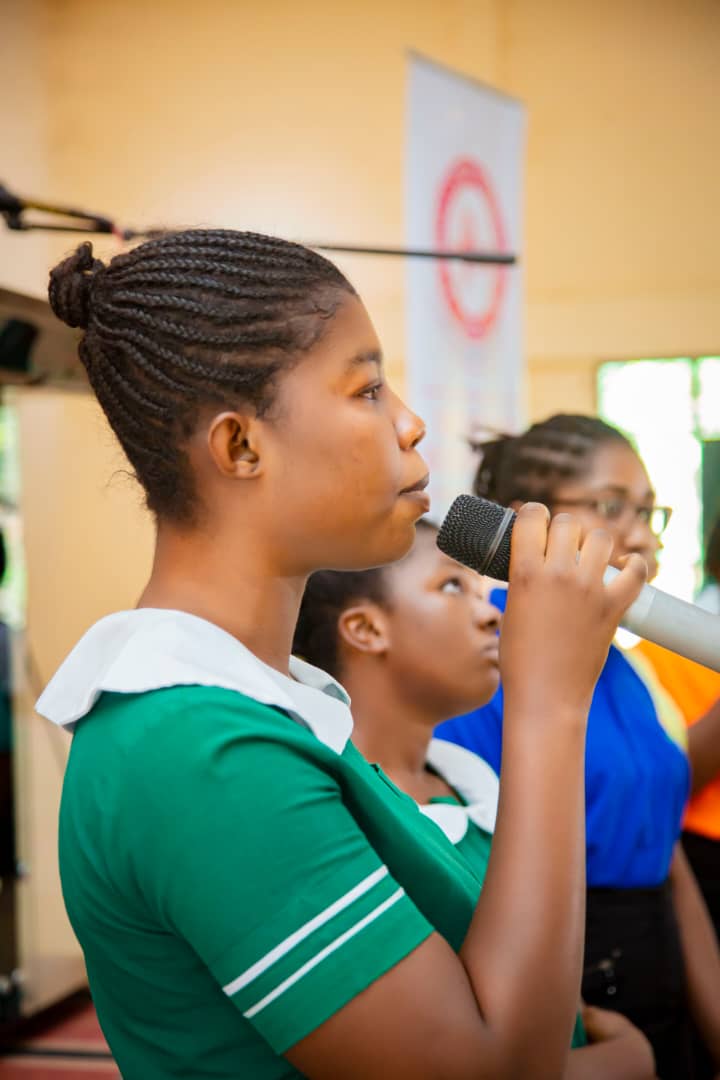 Participants were clinically screened, and seventeen (17) with abnormalities were seen and counseled for further investigations. As part of the program, a new Ambassador for Breast Care International (BCI), Mr. Frank Odame Agyare was officially introduced and given the nod to join the other ambassadors who support the work of BCI.