Friday February 4, 2022 on the theme "Close The Care Gap" As 15,802 die of Cancers in Ghana Annually.
Ghana's version of this year's world cancer day is being marked with a mammoth durbar by the Chiefs and people of Goaso in the Ahafo region under the auspices of Breast Care International to highlight awareness, take stock of successes recorded, and plot a path to overcome impediments in the campaign against cancers.
Ghana's lead cancer Charity, BCI, says it would take an integrated approach by the Government, NGOs, Private sector and all stakeholders to evolve cancer-reduction strategies aimed at providing greater access to care for the poor and vulnerable.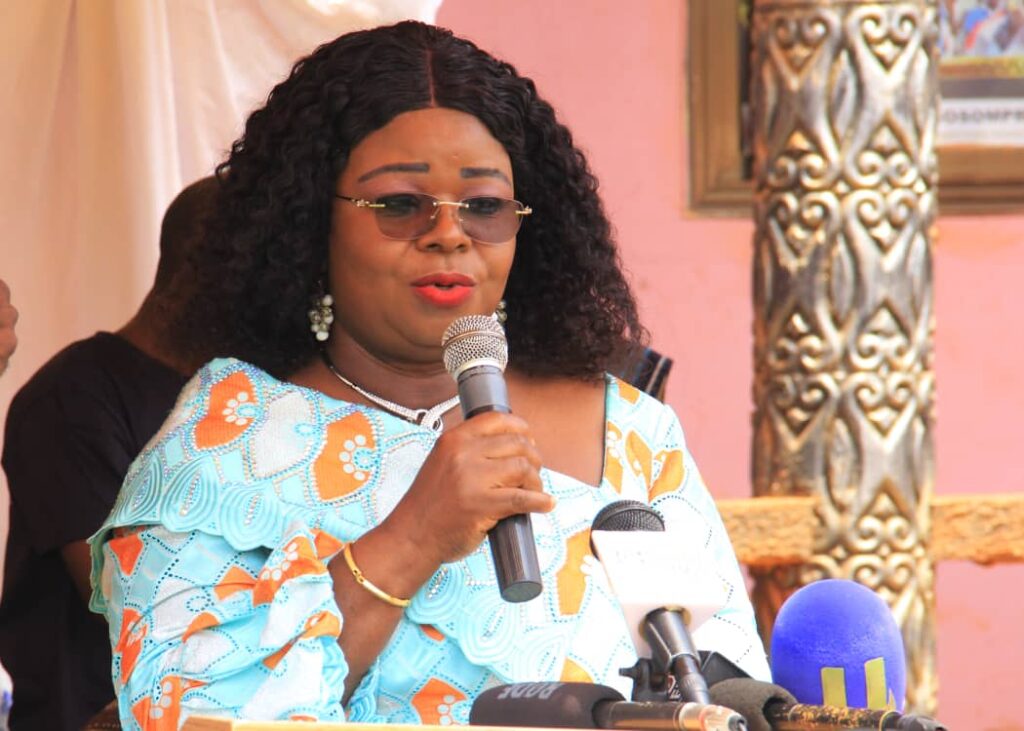 In an overview of the 2022 world cancer day which is on the theme "Close the care gap", BCI Founder and President, Dr. (Mrs.) Beatrice Wiafe Addai, said "cancers in Ghana could be significantly reduced if Charities operating within that space are assisted with adequate resources and logistics to reach the hinterland where the condition is pervasive, due to abject poverty and ignorance". She also lamented a 2020 Globocan cancer report which estimates that 24,009 new cases of cancer occur annually in Ghana out of which 15,802 die. The most common cancers, according to the report, are breast, (4,482-2,055), liver, (3,45-3,166) cervix (2,797-1,69), and prostrate (2,129-1,117).
The worried Consultant Surgeon said there has been a surge in cancer cases since 2018, a situation which calls for urgent attention, and warned that breast cancer is still the lead cause of death among Ghanaian women as far as cancers are concerned.
The day is being celebrated by BCI in collaboration with the Goaso Traditional council and the Ghana NCD Alliance to expose significant barriers related to socio-economic factors that prevent many people from accessing life-saving services, including treatment and care. Consultant Urologist Dr. Samuel Amanamah and Consultant Gynaecologist Dr. Augustine Tawiah joined the Consultant Breast Surgeon Dr. Beatrice Wiafe Addai and took their turns to freely educate and screen several communities of Breast, Cervical and Prostate cancers, complete with screening for some non-communicable diseases.
Associating himself, the Goasomanhene, Nana Kwasi Bosomprah, Chairperson of the durbar, challenged royalty to leverage on their wide-ranging influence and rally around the nationwide campaign by BCI to improve the living conditions of cancer patients. The occasion was graced by Hon. Boakye, the Ahafo Regional Minister.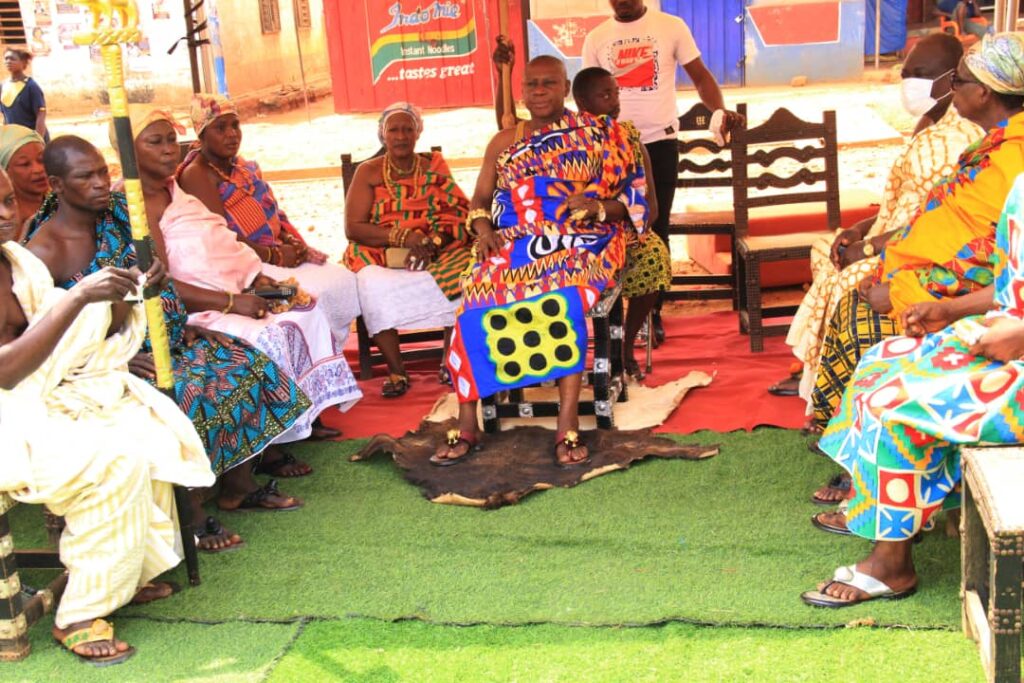 Continuing, Dr. Wiafe Addai said the collaboration with the Goaso traditional Council and the Ghana NCD Alliance to mark the day is an ample demonstration of the willingness, readiness and commitment of BCI to fight cancers head-on with like-minded institutions. "We have aligned our common vision and interests to among others, engage more brand ambassadors to go knocking on doors and practically plead with women to step out for our nationwide free cancer public education and screening programs."
Close to two decades "BCI's mass public education, advocacy, counseling and survivorship programs have proven to be the most potent weapons against cancers, the challenges notwithstanding, and we are calling on the media and policy makers to extend more airtime, space and resources to the campaign against cancers", charged Dr. Beatrice Wiafe Addai.
Dr. Cary Adams, CEO of UICC says: "As individuals, as communities, we can and must come together and break down barriers. We have achieved a lot in the last decade in cancer care and control around the world but not addressing inequities in society is slowing our progress. Closing the care gap is about fairness, dignity and fundamental rights to allow everyone to lead longer lives in better health."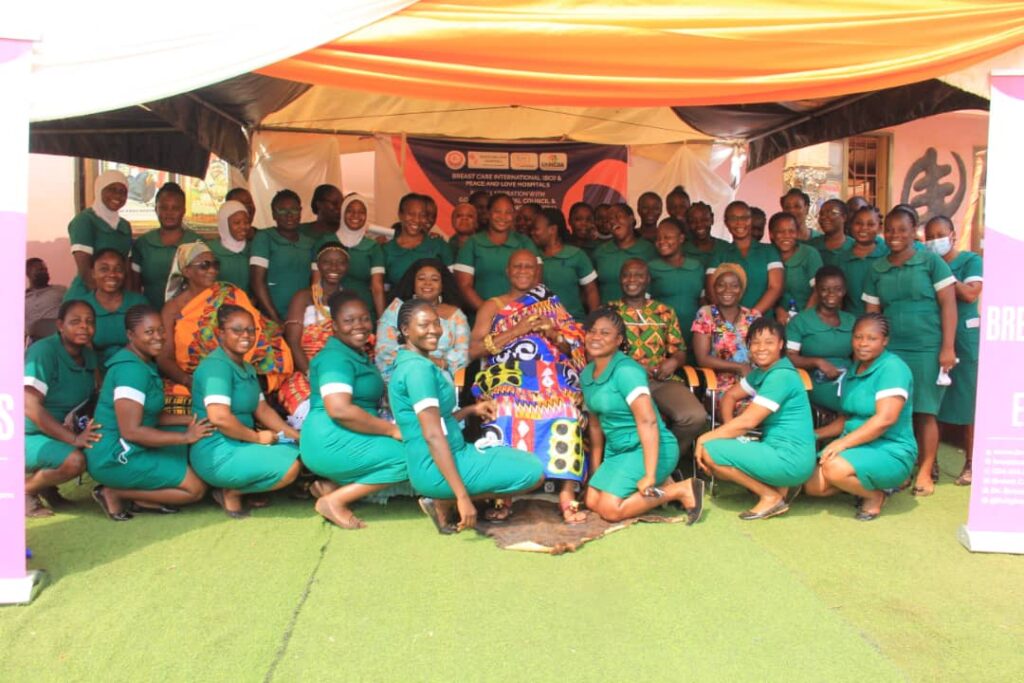 About Breast Care International (BCI)
Established in 2002 as a Non-Governmental Organization in Ghana, Breast Care International (BCI) is a leading breast cancer advocacy organization in Africa and Globally, providing enabling environment to enhance early detection and reduce the late stage presentation of breast cancer in Ghana. BCI is a registered member of UICC. The mission of BCI is to bring hope, health, and empowerment to communities in Ghana through the provision and dissemination of quality breast cancer education, screening, counseling, advocacy, research, treatment, and support to intensify breast cancer awareness and improve the quality of life of women at risk of getting breast cancer.
About the Union for International Cancer Control (UICC)
The Union for International Cancer Control (UICC) is the largest and oldest international cancer-fighting organization. Founded in Geneva in 1933, UICC has over 1,200 member organizations in 172 countries. It enjoys consultative status with the United Nations Economic and Social Council (ECOSOC) and has official relations with the World Health Organization (WHO), the International Agency for Research on Cancer (IARC), the International Atomic Energy Agency (IAEA) and the United Nations Office on Drugs and Crime (UNODC). UICC has
over 50 partners, including associations, companies and foundations committed to the fight against cancer. UICC is a founding member of the NCD Alliance, the McCabe Centre for Law & Cancer and the International Cancer Control Partnership (ICCP) and established the City Cancer Challenge Foundation in January 2019. UICC's mission is to both unite and support the cancer community in its efforts to reduce the global cancer burden, promote greater equity and ensure that cancer control remains a priority on the global health and development agenda. It pursues these goals by bringing together global leaders through innovative and far-reaching cancer-control events and initiatives, building capacities to meet regional needs and developing awareness campaigns.
For more information, please visit:
www.worldcancerday.org, www.breastcareinternational.org, and www.bciamerica.org