On Monday September 6, 2021, Ms. Philippa Larsen, the President of the Ghana National Association of Teachers (GNAT) and the National and Regional Executives paid a working visit to Breast Care International and the Peace and Love Hospital in Kumasi. The visit was also to officially visit a staff of Ghana Education Service who has been receiving treatment for Chronic Kidney Disease at the hospital.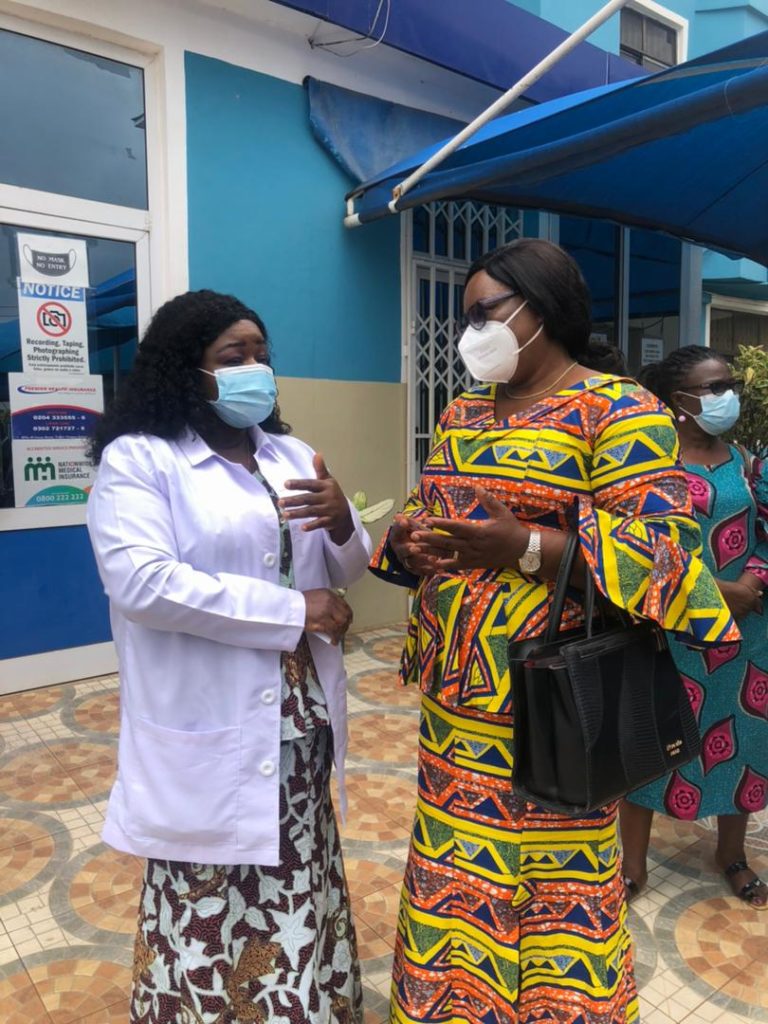 Speaking at the meeting, Mrs. Larsen outlined the importance of the GNAT Cancer Fund which is to ensure the welfare of its members. According to the president, GNAT has financially supported many staff of GES to undergo treatment for cancers.
She pledged the commitment of GNAT to ensure a fruitful relationship between the association and the members. "We will continue to do the best that is required of us and also work with the members to ensure that the cancer fund is well sustained", she said.
As part of their visit, they paid a courtesy call on the Chief Executive Officer of the Peace and Love Hospitals and President of Breast Care International, Dr. (Mrs.) Beatrice Wiafe Addai. They applauded her for the tremendous work she is doing to save Ghanaian women.
Dr. Wiafe Addai thanked the GNAT Executives for their visit to the office of Breast Care International and Peace and Love Hospital. She urged them to continue their support for the association members.
She also advised the executives to consider preventive measures such as screenings in their policies to avoid late stage presentation and huge cost of treatment.